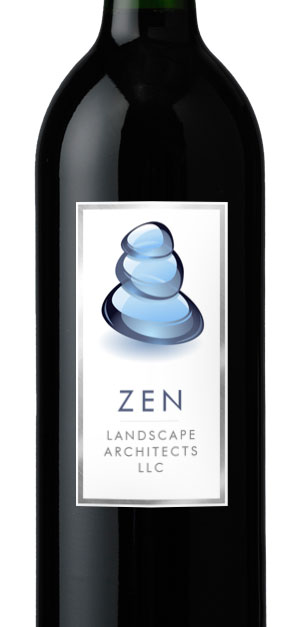 Shown: Premium 2-piece custom label with metallic silver foil highlight
METALLIC FOIL LABELS
Shine
Visually impactful when they open their gift and on the table!
Elegant and decorative, metallic foils add a simple way to catch attention. Perfect for the professional or special event.
Foil Labels
Add extra sparkle and drama with silver or gold. You can embellish your design in so many ways- let the lettering gleam, highlight the border, use a glistening background or apply glittering accents.
Provide your own artwork, or work with one of our in-house designers to take your design to new heights.

Customize Your Back Label Too
With metallic foil on the front, you can even add your own message or art to the back label.
Pricing
Additional charge of $9/case. Call to see if volume pricing applies.
Personal Wine Consultants
We'll help you select your wines, work with our in-house designers, fill your orders and work on volume pricing with you to make your business gift one that stands out!
Just call our Personal Wine Consultants at 800-289-9463.
We're here Mon-Fri from 8 am – 5 pm PST.