3rd Annual Wine'd Up Weekend
Join us and over 30 downtown Healdsburg wineries!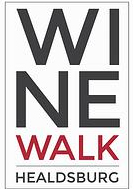 Date: Saturday & Sunday, July 13th and 14th
Time: 11:0am - 4:00pm
Price: Free for Wine Club Members (Not a member yet? Join today!)
RSVP to wineclubwv@windsorvineyards.com.

Check in at our Tasting Room for your Wine'd Up event map, tickets and your exclusive complementary flight of wine.

As a Wine Club member of Windsor Vineyards, you will receive discounts on wine, free tastings, delicious food, entertainment, free corkage at participating restaurants, special deals at local hotels and be treated to Wine Club member hospitality at 30+ tasting rooms in Downtown Healdsburg.

This event allows you to experience the very best of Healdsburg. Walking from winery to winery, you'll find new treasures to take home. To lighten your load as you enjoy the weekend, each winery will happily hold onto purchased bottles until you're ready to pick them up at the end of the weekend. If those bottles need to be shipped, Premier Wine Shipping will take care of all your shipping needs.

When you start your weekend, check into Windsor Vineyards Tasting Room to receive your event map/ticket as well as a complimentary club exclusive flight of wine. The map will act as your ticket and be the key to all the weekend has to offer. Wineries will identify you by your event map/ticket throughout the day.

For a list of participating Wineries, visit the Wine'd Up events page.