2nd Annual Day on the Bay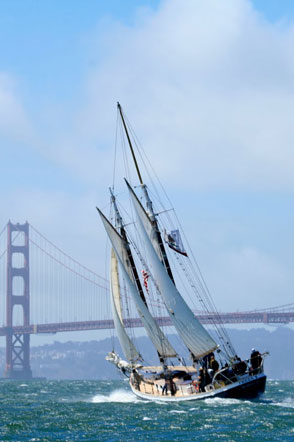 Join us for an afternoon on San Francisco Bay
We'll set sail on the Freda B, embarking on a cruise through the San Francisco Bay while you sip champagne and wine paired with hors d'ouerves.

Date: Saturday, August 3rd
Time: 5:00pm to 8:00pm
Price: $120 per person/$100 per wine club member and each of their guests (limit three guests)
You may purchase tickets online.
Itinerary:
4:45pm - Boarding the Freda B - 100 Bay St. Sausalito, CA 94956
5:00pm - Departing
8:00pm - Disembarking in Sausalito
Please note that we will not be offering transportation to/from. If enough people do inquire about it, we can arrange something at an additional fee.

Only in the case of extreme bad weather will the event be cancelled and refunds will be made.