Blistered Shishito Peppers
2012 Pinot Grigo or
2012 Fusion Red Wine
Heirloom Tomato Caprese Salad
2012 Chenin Blanc
Herb Roasted Potatoes
2011 Merlot Sonoma County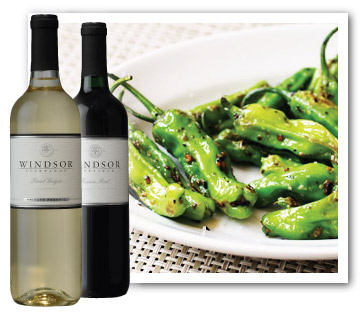 Heat oil to medium-high in a sauté pan and add whole shishito peppers. Sauté peppers, turning frequently, approx. 7-9 minutes, until lightly blistered. Season with sea salt and a spritz of lemon.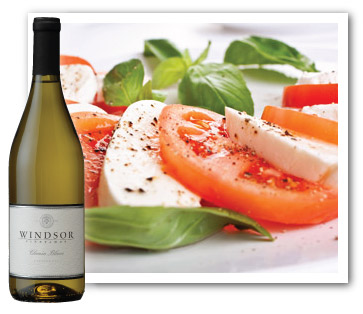 Fresh basil leaves, thick sliced heirloom tomatoes and mozzarella. Alternate all three ingredients on a platter and drizzle with EVOO and reduced balsamic. Season to taste.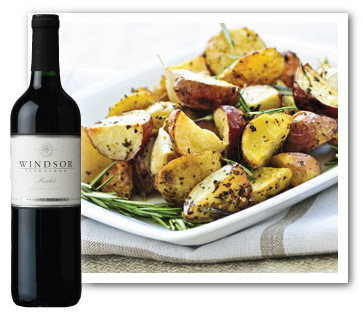 2 lbs halved red potatoes, fresh rosemary, 1 sliced onion. Toss all ingredients in EVOO and season with salt. If desired, add a few pinches of whole red pepper flakes for a kick of spice. Roast for 30 to 35 minutes at 450 degrees.