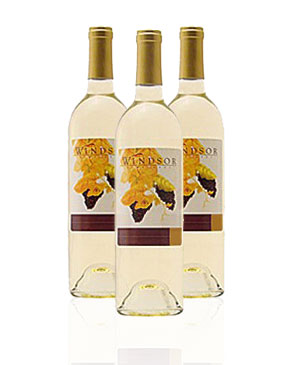 Wine Pairing:
Created to enjoy with Windsor Semillon.
Serves 4
2-3 duck breasts, scored
Sweet Potato Hash
3 medium sweet potatoes - diced
1 yellow onion – finely chopped
1 red bell pepper – small dice
3/4 lb apple smoked bacon – thinly sliced
2 tb chopped fresh thyme
3 tb chopped parsley
1/3 cup olive oil
Salt and pepper to taste
Apple Pear Chutney
2 granny smith apples, diced
3 anjou pears, diced
1/2 red onion, diced small
1/2 cup green bell pepper - fine dice
1/2 cup red bell pepper – fine dice
1/3 cup apple cider vinegar
1 cup golden raisins
1/2 cup brown sugar
For Sweet Potato Hash
Sauté potatoes with olive oil until lightly browned and tender. Season with salt and pepper. In a separate sauté pan cook onions until translucent. About 6-7 minutes. Add bell pepper and cook till soft. Render bacon until crispy. Add all ingredients in a bowl and season. Heat all together when ready to serve.
For Apple Pear Chutney
Sauté red onions till translucent add bell peppers and cook for about five minutes on low heat. Add diced apples and pears and cook for 7 to 8 minutes and add vinegar raisins and sugar and cook for another 6-7 minutes. Add to a bowl and keep room temperature until ready to serve.
For Roasted Duck Breast
Heat sauté pan and add duck breast fat side down. Cook on medium heat. Allow fat to slowly render and get crispy. Turn breast over and finish in the oven at 325 degrees for about 8 to 10 minutes. Let duck rest for 10 minutes and thinly slice. Assemble plates with the hash on the bottom, sliced duck breast and top with the apple pear chutney